Felipe Araujo Cretella - São Paulo, Brazil - February 4, 1977 
Creates and produces multiple platforms projects. 
For image purchase or business proposals, 
send an email - felipecretella@gmail.com 
Thank you!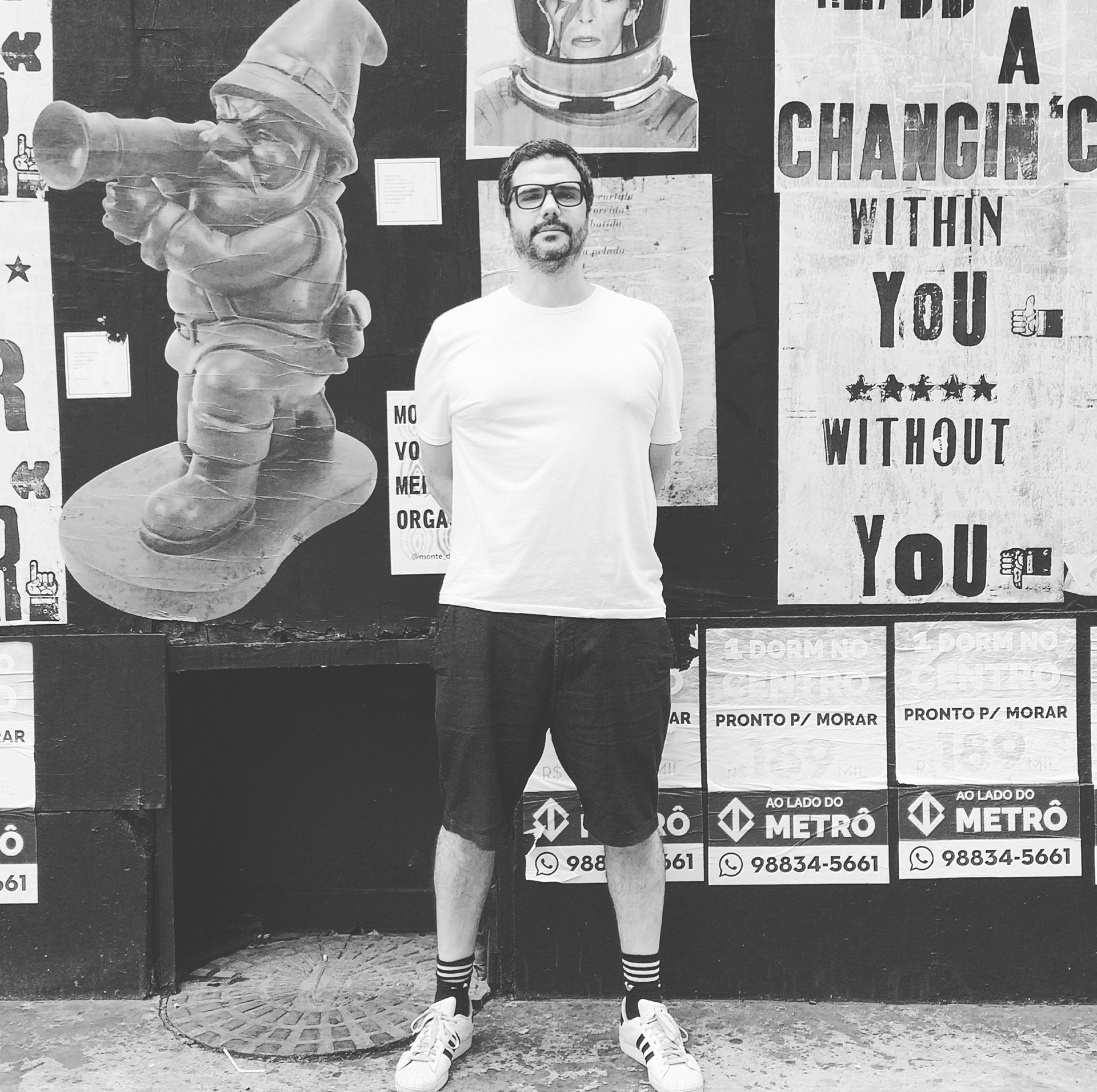 Born in São Paulo, February 4, 1977. 
Graduated in Communication and Arts, Advertising and Creation from Universidade Presbiteriana Mackenzie, in July 2002. 
I worked as a digital creative in the advertising industry for 15 years. As an art director and motion designer I worked at AlmapBBDO and JWT agencies. As a partner at Starpix, a creative studio opened for 8 years, I have created and animated for Talent, Neogama, Wunderman, Africa, projects for clients such as Ford, Coca-Cola, Bayer, Shell, Ayrton Senna Institute, VW, Michelin, Unilever, Havaianas, VH1, H2OH !, GOL airlines, among others. 
For the last 5 years I have been dedicated to the creation and production of animated series and educational content for children and young people, in electronic media and new media. I am a member of Passarinho Verde Produções, where I create animations from initial scrawl to the final product, through creation, script, art, animation, voice and sound. 
PHOTOGRAPHY
Since 2004 I have an authorial photographic work, already published in Holland and England, in Porto Alegre and São Paulo. I participated in physical exhibitions in São Paulo and Porto Alegre, and digital exhibitions in New York and Amsterdam.

ART AND EDUCATION 
February 2016 to December 2016 - I worked for 11 months as a volunteer at the Hospital Israelita Albert Einstein, in visual arts workshops with children and adolescents (aged 06 to 19) living in Paraisópolis. 
June 2016 to October 2017 - I worked for 17 months as a volunteer clown of the group "Ri Comigo Amigo" in the units of Hospital Israelita Albert Einstein, serving people of all ages and realities. 
EXHIBITIONS 
SAO PAULO-SP 
02/Abr/11 – Casa da Lapa Edição 5 anos / Mixto Quente 
13/Nov/10 – Edição 15 / Mixto Quente 
07/Ago /10 – Edição 14 / Mixto Quente
01/Mai/10 – Edição 13 / Mixto Quente 
28/Nov/09 – Edição 12 / Mixto Quente
18/Jul/09 – Edição 11 / Mixto Quente 
02/Set/05 a 13/Set/05 – "Luz marginal procura corpo vago" – PUC-SP
01/Out/05 a 30/Dez/05 – "o Ovo" - Teatro Os Satyros
PORTO ALEGRE/RS
05/Set/14 - 26/Nov/14 – "Gato mia, cachorro late, ego mata"  - Galeria Tina Zappoli
29/Jul/14 - 28/Set/14  – CasaCor - RS
26/Set/13 - 24/Dez/13 – "Um Novo Horizonte" - Galeria Tina Zappoli 
19/Ago/10 - 09/Out/10 – "Mundos" - Galeria Tina Zappoli
AWARDS2011
- 5 honorable mentions at the IPA in NY - International Photography Awards2010 
- 2 honorable mentions at IPA in NY - International Photography Awards 
PUBLICITY
PASSARINHO VERDE PRODUÇÕES - since Oct / 2012 - Partner, author, art director, illustrator, animator, broadcaster. 
JWT - Apr / 2010 to Sep / 2012 - Senior Digital Art Director 
AlmapBBDO - Jan / 2009 to Apr / 2010 - Senior Digital Art Director and Motion Designer freelancer
Editora GLOBO - Jan / 2009 to Mar / 2009 - Animation of infographics for digital versions of magazines as freelancers
STARPIX - jan / 2003 to jan / 2009 - Managing Partner of Art, Illustrator and Motion Designer 
JWT - Jul / 2001 to Sep / 2002 - Director of Digital Art 
AWARDS2002 
- Silver Lion Interactive in Cannes 
MORE LINKS
https://www.instagram.com/cretellafelipe - personal instagram 
https://www.instagram.com/asarveressomonozis - urban tree instagram 
https://www.instagram.com/cretsflix - independent animation channel 
https://www.behance.net/felipecretella - Behance with more samples of photographic works 
https://www.linkedin.com/in/felipe-cretella - professional profile 
https://www.youtube.com/c/CRETSFLIX - independent animation channel 
https://vimeo.com/felipecretella 
https://twitter.com/cretellaFelipe 
https://soundcloud.com/felipe-cretella 
https://locutores.com.br/felipecretella 
https://www.flickr.com/photos/felipecretella